Why outsource your IT?

IT outsourcing creates value across all parts of your business, minimises risk and enhances your competitive footing in uncertain markets. Outsourcing improves the following elements of your business:
Strategy and Leadership:
'IT thinking' fully integrated into your business strategy

Focus on business insight, not housekeeping
Financial:
Stabilised, predictable monthly costs

Streamlined, cost-efficient processes

Risk minimised
Processes and applications:
Standardised integrated IT and business processes

Highest security processes

Agility to respond fast to market developments
Infrastructure:
Scalable and poised for future growth and strategic transitions
People:
Realising value and retaining talent

A productive staff supported by appropriate technology

Place of choice working: Fully collaborative, mobile, millennial working environment for greater staff engagement, productivity and client satisfaction

Longer term: An empowered workforce realising potential as focus shifts from maintenance to innovation

On-hand expertise to cover talent deficit
Outcomes-based measurement:
We measure our outsourced IT services against our customers' objectives. We use our customer-focused metrics to regularly measure the ROI of your IT investment against whatever outcomes realise value for your business – allowing you to translate our services into a tangible and measurable asset.
Application development Service
We have a team of developer for tailor made business application development.
We provide our customers with a framework of application development that is used to structure, plan, and control the process of developing information systems.
Methodology: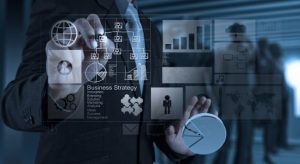 Analyzing the problem

Deployment

Market research

Testing the software

Maintenance and bug fixing

Gathering requirements for the proposed business solution

Devising a plan or design for the software-based solution

Implementation (coding) of the software
IT staff secondment service
We are the largest IT contract staff service provider in Hong Kong since the 1990s. Most of our engineer have obtained widely recognized professional qualifications such as:
Certified NetWare Engineer (CNE);

Microsoft Certified Professional (MCP);

Microsoft Certified System Engineer (MCSE);
Cisco Certified Network Associate (CCNA) etc.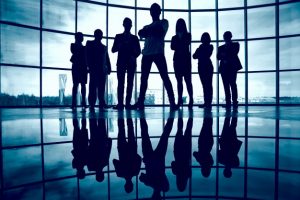 We provides ongoing training to our staff in order to ensure superior execution of their jobs in different tasks. Clients have confidence in Innotech's delivery of the right staff at the right time and realize that outsourcing recruitment and human resources can bring cost savings through Innotech's economies of scale.
Migrations
Platform and Operating System Migrations :
Server migration;

AD migration;

Linux migration;

Application migration;

Data migration; database migration
Software Upgrade/Conversions :
Upgrade / Converting applications, and code base (language) migrations Platform and Operating System Upgrades.
Server and Storage Consolidations :
Our aim is to pinpoint potential trouble spots including whether consolidation or even virtualization makes sense and providing a simple roadmap to help you get there.
We will tangibly demonstrate how you can gain :
Efficiencies

Reduce costs

Enhancing flexibility

Reclaim unused capacity while improving performance
Our specialists will work with you to create an IT environment that optimizes performance by reducing complexity, controlling management costs, and avoiding unnecessary IT purchases. And we always keep your goals, your standards, and your desire for ROI in mind.
Network Cabling
Your Objectives, Your Plan, We Design
Innotech network consulting services begin with you. We experts take the time to understand your goals with a complete needs assessment. During site visits, we work cooperatively with you to ensure courtesy and communication.
Complete and Comprehensive
Innotech consulting process is complete and comprehensive. We'll inventory your current network technology and recommend the products that would work best for you. We'll provide you with a clear estimate that lays out a plan for your network's future and explains exactly how much it will cost. We can help you develop an RFP for your network installation project.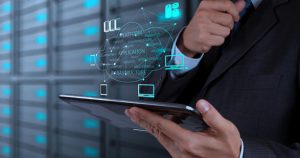 Efficient and Affordable
Innotech network experts work quickly and efficiently to minimize site visits and keep costs down. Plus, their sharp-eyed observations identify potential issues before they become problems down the road – helping future projects stay on schedule and controlling project costs.
System Monitoring service
WE are a consulting and integration partner for SolarWinds, we offers tools, services and staffing for monitoring of Data Center assets and applications. This enables application operations professionals to ensure service quality in production and optimize all facets of the application life-cycle, and it helps manage service levels, reduce mean-time-to-repair for problems, plan for application efficiency, and automate typical life-cycle actions for distributed applications.
Our team of data center consulting experts deliver remarkable results, driving significant cost out of your IT infrastructure. We simplify your infrastructure, streamline data center operations and maximize the return on your IT infrastructure investment.